JSC English 2nd Paper Final Model Question 2017
JSC English 2nd Paper Final Model Question 2017

Full Marks: 50
Time : 2 Hours 30 Minutes

(Answer all the questions. Figures in the right margin indicate full marks)
Section A : Grammar (30 Marks)
Fill in the gaps of the following text with appropriate articles. Put a cross (x) for zero article. .5×6=3
Mobile phone is (a) ­__ wonder of modern technology. It has created (b) ____ new era in modern civilization. It has brought (c) ___world closer. We can send (d) ___ messages, play games, take snaps and even compose music through mobile. Some of the features were even (e) ___ unthinkable few years ago. It has now become (e) ___ part and parcel of our life.
Fill in the blanks of the following text with appropriate prepositions given in the box below. .5×6=3
Man is a rational being having wisdom, intellect and sense (a) __self-respect. He has immense potentialities (b) __ himself. It is said that he should keep himself aloof (c) __ all sorts of evil things. To become an ideal man, he should have the feelings (d) __ others and do his utmost (e) __ greater welfare of humanity. It is not (f) __ all expected that a man should remain busy only with his own business. With a view to serving the society he should come forward with sincerity and devotion.
Make four sentences from the substitution table. 1×4=4
Health

is

cannot

should

the root of all pleasures
A person
enjoy his life
But a person having ill health
be aware of taking proper and nutritive food
He
happy when he is blessed with sound health
Change the following passage into indirect speech. 4
The Fox said, "What a noble bird I see above me! Her beauty is without equal. If only her voice were as sweet as her looks are fair, she must be the Queen of the Birds." Hugely flattered by this, the Crow tried to sing and the cheese fell from her mouth. The Fox, snatching it up, said, "You have a voice, madam, I see. What you want is wits."
Change the following sentences as directed in the brackets. 1×5=5
(a) English is one of the most used languages of the world (Comparative).
(b) It is spoken all over the world (Active).
(c) By learning English, we can prosper (Negative).
(d) It is very badly needed by the students (Exclamatory).
(e) So every student should try to have efficiency on it (Imperative).
Rewrite the following passage using capitalization and punctuation. 3
once i asked a sweet little girl what is your mothers name she replied cleverly i know my mothers name but i wont tell you that i said what a clever girl you are i dont tell my mothers name to anybody whom i dont know she spoke with an air of confidence
Fill in the gaps used in the following text by adding suffix, prefix or both with the root words underlined in the text. .5×8=4
Our (a) Nation Memorial (b) symbol the nation's respect for the martyrs of the Liberation War. It is an (c) achieve which is (d) measurable. Our freedom fighters showed their unique (e) hero in the war against the well-armed soldiers of Pakistan. The Pakistani soldiers killed our people (f) merciless. They continued atrocities in (g) associate with the local (h) collaborate. However, they were defeated in the end.
Complete the following text with suitable verbs in the box with their right forms. .5×8=4
| | | | | | | | |
| --- | --- | --- | --- | --- | --- | --- | --- |
| build | lead | depend | remember | achieve | Develop | make | realize |
Bangladesh is full of natural resources. The prosperity of the country (a) __ on the proper utilization of the resources. We should not (b) __ a lazy life. We should all (c) __ up our country. For this reason we have to work hard. No nation can prosper without industry. It should be (d) __ that industry is the key to success. We often (e) __ reference to the (f) __ countries and their people. But we hardly (g) __ the fact that it is industry which has helped them (h) __ prosperity.
Part B: Composition (20 Marks)
13. Suppose you are Nabil and you have a foreign friend in the USA. Through her e-mail to you, she wanted to know about the natural beauty and tourist attractions of your country. Now write an e-mail informing her about what she wanted to know from you. 8
16. Write a composition on 'Science and Technology in Our Everyday Life' in not more than 250 words. 12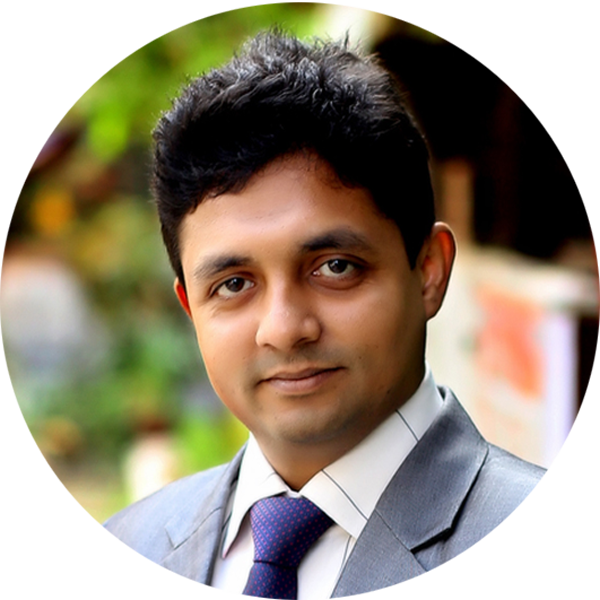 ✔Lecturer in English at Jhenaidah Cadet College, Jhenaidah, Bangladesh
✔Former Lecturer in English at Uttara University, Dhaka, Bangladesh
✔Content Writer of some of the websites on English Language and Literature
✔Video Content Creator on the YouTube channel, Speak English BD
✔Master Trainer of Continuous Assessment (CA)
✔Translator, NCTB